It's about building a partnership of trust and support.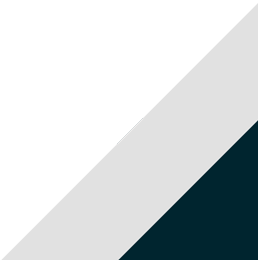 We take the
time

and

care

to understand you & your business.

Genuine care and personal service is the heartbeat of the omnisure culture. Our family values of care and respect is one reason why we are privileged to work for our clients longterm, and why we have a strong reputation of being trustworthy and approachable.

When you become part of our omnisure family, we work for you. Your broker is part of your team, and this means that we take time and care to get to know you and your business.

By building a relationship with you and understanding the ins and outs of your business, it gives your broker a deep understanding of your unique risks and insurance needs. Your broker is never more than an arms length away, here to provide you with ongoing support wherever you are and whatever situation you are in. You can trust that your broker will be there for you as a continual vessel of support and advice, to celebrate you on your successes, and to pick up the pieces for you when things go wrong.
| | |
| --- | --- |
| | Schalk has been a valuable member of the Omnisure family since the start of his career, and has diligently grown in knowledge and experience since. Today he sits on the directors board of Omnisure, with over 9 years experience, and is in our opinion, the best young insurance broker in Australia. Schalk has a genuine passion for delivering excellent outcomes for his clients, and has a wealth of knowledge and experience to assist the most complicated of insurance risks. He is driven, smart, trustworthy, and a new dad! He'll get you covered. |
| | |
| --- | --- |
| With over 27 years experience in the industry, Retha is highly regarded as one of the industry's leading general insurance brokers. Her passion and expert knowledge in risk assessment has allowed her to become a trusted insurance advisor for businesses of all sizes and across all walks of life. Retha's longevity in business, her impressive client portfolio, her mentorship role in the team, and the successful longterm relationships which have resulted shows her experience. With Retha on your team, you can rest easy knowing that she is protecting you and your business adequately. | |
| | |
| --- | --- |
| | As the Executive Director of Omnisure, David's entrepreneurial approach has grown the company significantly since relocating to North Sydney in 2008. With over 25 years in various accounting, finance and senior management positions, his extensive experience in business and people management has contributed to Omnisure's dynamic growth, evidenced by our exceptional industry profile and financial stability. With David's financial expertise and genuine care for omnisure's clients, you can trust that he is working hard for you and your business. |
| | |
| --- | --- |
| Christian began working at omnisure part-time while completing his university degree. Since graduating, we are honoured to have had him step up into a full time capacity at the beginning of this year, working in a support role for our senior brokers. He may be at the beginning of his career, but he is sharp, eager to learn, and one of the friendliest people you have ever met. We are so excited to watch him grow in expertise. | |
With a background in accounting, Ben developed a passion for understanding and managing business risk. And so with 3 years of chartered accounting experience under his belt, Ben decided to step across to the insurance industry in 2019 and we couldn't be more thrilled to welcome him home to Omnisure.

Ben has transitioned to insurance broking seamlessly and spends the majority of his time managing financial risks for our clients as well as working closely with Retha. Don't let the 'little brother' of the Van Der Merwe tribe fool you - he is exceedingly determined, knows his numbers, and isn't afraid to problem solve!

Outside of the corporate world Ben is a sports fanatic (cricket in particular), a genuine foodie and loves watches.

If you have any complex insurance and/or business problems you need to brainstorm, or just want to go for lunch (burgers??), give Ben a call!
| | |
| --- | --- |
| Alana has been an account broker with us for the past 2 years, and has experience in managing a vast range of portfolios from personal motor policies, to small businesses, through to large corporate clients across a range of industries. Her strong knowledge base, superb organisation and proactive attitude has made her invaluable to the smooth running of our office and the provision of exceptional customer service to our clients. | |
If there's somebody who embodies the enthusiastic and friendly spirit of Omnisure it is Karina! Her personable and easy going down-to-earth nature has resulted in her ability to provide genuine care and support for our clients, no matter where they are in their business journey.

With past experience in administration, Karina joined the Omnisure team in 2019 and has hit the ground running! With a self-confessed love of finance and world economy, combined with her growing technical expertise in insurance, she is one to watch!

Karina loves reading, hiking in the Blue Mountains, and exploring new places with her family. We know you will feel well supported by Karina's input to your business just as we do working alongside her.
| | |
| --- | --- |
| Primarily a full-time mumma, Emily works from home in a part-time capacity to execute all things marketing for omnisure. When she's not chasing after a toddler at the local playground, you'll find her on our social media pages, putting together 'omninews' (our news/resources page... go check it out!), writing our monthly newsletter, and planning parties of course. | |
Omnisure walked me through the insurance process step by step ensuring that I understood what was being covered and why. They provided sensible solutions and always had me and my business as the main concern. I certainly feel far more secure and can sleep well at night knowing that we are in good hands.

Omnisure are the most professional and hard working team of experts we have ever met. When nobody could insure our type of business they persisted until they found the right insurer and the right cover. We recommend their services highly, and thank them for being there for us.

Omnisure have been our broker now for 5 years. As a director I am liable for more than I realised, but they have ensured each year I don't have any gaps in my insurance and renew before the policy expires. If you are looking for a proactive, personal insurance broker I would have no hesitation in recommending Omnisure.