A mandatory recall of certain motor vehicles airbag inflators manufactured by Takata has been issued as of 28th February 2018.
The compulsory recall was issued based on evidence provided by the Australian Competition and Consumer Commission (ACCC), that:
a reasonably foreseeable use of vehicles with defective Takata airbags many cause injury to drivers and passengers, and
one or more suppliers of vehicles with defective Takata airbags have not taken satisfactory action to prevent those vehicles causing injury to drivers and/or passengers.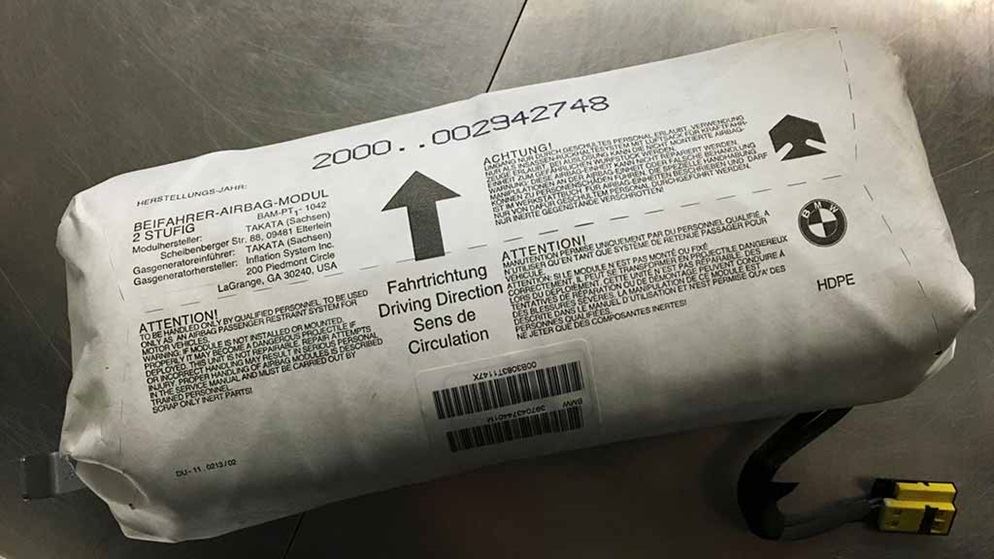 Will I hear if my car is recalled?
Manufacturers have been contacting affected owners, mostly by mail or e-mail. However many older car's may be difficult for manufacturers to track down – which are also the cars that are most vulnerable. This is because the car may have changed owners multiple times, or the car has ended up in wrecking yards.
Therefore for the safety and awareness of our omnisure clients and community, we urge you to be proactive and check the Takata airbag recalls list and refer to your car manufacturer should you have any concerns.
Does the recall affect my car insurance policy?
We would also like to reassure our clients that the recall has no impact to your insurance coverage. However, if you have any questions or concerns regarding your motor vehicle insurance policy/policies please do not hesitate to get in touch with us here. If you would like to read more about motor insurance please see our private motor insurance and commercial motor/fleet insurance pages.