Insurance can feel complicated at the best of times. With so many foreign terms, concepts and fine print to wrap your head around it can be seriously overwhelming. It's no wonder so many Australians seek their Omnisure broker to get their questions answered and to have peace of mind knowing that they are correctly insured. That's what we are here for!
However, for those who choose to ascertain their insurance policies directly 'off the shelf', understanding some of the common insurance-related language can go a long way to helping you make informed choices.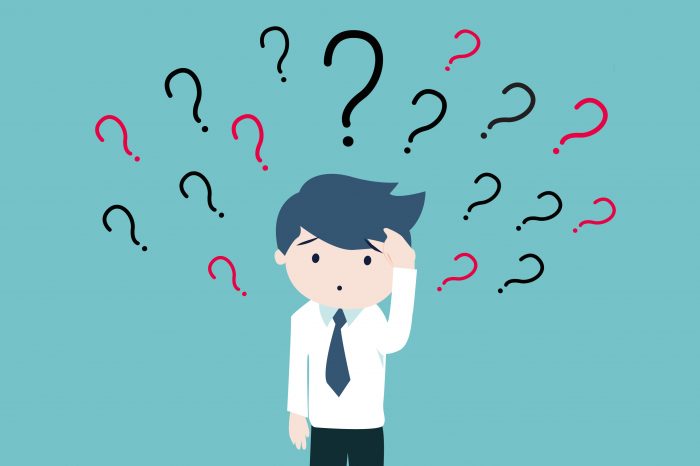 So, here at Omnisure we have put together some common terms and concepts that you'll need to understand.
Risk and insurance
Throughout our lives we accumulate assets, for example buying products, homes and vehicles. Many people choose to take out an insurance policy to protect their assets from a potential loss, for example from theft, damage, fire or flood.
In its most basic sense, insurance is taken out to transfer the risk of loss from you to someone else (the insurer) in exchange for money. Insurance companies are experts in knowing the likelihood of the risk occurring across all the different types of insurances and they will price them accordingly.
Insurance Contracts Act
When you take out an insurance policy you are entering into a contract between the insurer and yourself. This contract is governed by the Insurance Contracts Act 1984, which sets the rules of all insurance policies.
It sounds very complicated, but this set of rules protects your rights as a customer. It also places obligations on you to supply the full and correct information to an insurer.
Duty of disclosure
An insurer calculates the premium (amount you pay for your insurance) based on your answers to a series of questions which relate to what you wish to insure. Over years of experience, insurers have gathered extensive information about various risk factors across the different types of insurances, and so your premium will reflect your level of risk.
The duty of disclosure relates to the obligation that you have to provide complete and accurate information so that the insurer is able to determine if it can insure you and at what price. If you have not been honest or have forgotten to advise the insurer of something you should know, it may inhibit your ability to make a claim.
Product Disclosure Statement (PDS)
While it can seem long, it is really important that you take the time to review your 'Policy Wording', or PDS as it includes the finer details of what your insurance policy covers. It can also be a great reference to compare policies to see if you are getting bang for your buck. Its purpose is to protect both you and the insurer so that in the event that you have to make a claim, it is clear what you, and the insurers rights and obligations are.
A PDS should include the following information:
what's covered, under what circumstances and any limits or restrictions
what isn't covered and under what circumstances you are not covered
terms and conditions
any cooling off period if you decide that you don't want to proceed with the insurance
definitions of the technical words
how to make a claim, including what your responsibilities are, how to describe an incident, the types of documents that demonstrate ownership and any excesses that you may have to pay
how to cancel a policy and any implications that may have
the process for making a complaint and the options available to you.
As it is a legal document with a lot of industry lingo weaved throughout, it can feel quite intimidating to read. This is one reason why utilising an omnisure broker can be incredibly valuable.
Certificate of insurance/Policy renewal/Renewal schedule
These terms can be interchangeable, so please refer to the document provided to you by your Omnisure broker or your insurer after your insurance is set in place. It outlines important information about your insurance cover, including:
your policy number
what you have insured and the level of cover
period of cover
any excesses that you have nominated
the information you provided to the insurer
Each time you renew a policy you will be issued with a new certificate of insurance. If you have purchased a policy directly from an insurer, where a policy automatically rolls over, it is a good idea to review the information — just to make sure you are properly covered.
Your policy renewal document outlines the insurance you have taken out as well as how much it will cost. It will also list any taxes like stamp duty and GST.
Sum insured
Sum insured is the maximum amount of money that you are insured for in the event that you need to make a claim. Therefore it is crucial that you carefully review and calculate what the value of all the assets applicable to the policy should be year after year.
For example if you have taken out a home and contents insurance policy, think about how many new appliances, pieces of furniture, jewellery items, clothing etc. you have bought in the previous year. It is really easy to see how quickly you can become underinsured. Also, the cost of rebuilding your property can also change as building materials increase in price.
If your possessions are not accurately valued, you may find yourself in a position where you are unable to rebuild/replace all of the items in the house should you need to make a claim. This is referred to as being underinsured because there is a difference in the sum insured amount and the total replacement cost.
This is another great advantage to using an Omnisure insurance broker, as we don't just allow your policy to roll over at renewal time, but will get in contact with you and chat about what might have changed to your assets in the past year. This ensures you are always appropriately insured should anything happen.
Exclusions
Exclusions refer to circumstances and situations where a claim can't be made.
When comparing policies, it is really important to understand what isn't included, as a large number of exclusions reduces the risk that the insurer takes on and therefore may be the reason why some policies are much cheaper than others that have fewer exclusions.
Excess
Excess refers to the amount of money you are prepared to pay out of your pocket before your insurer pays your claim. Generally speaking, if you are prepared to pay a higher excess you will a decreased premium.
Specified limits
Some insurance policies will list any limits (maximum payable amount for a particular item insured) that apply to your policy. They are commonly found in contents insurance for items like jewellery, watches, and artwork. They are also commonly found in travel insurance for items such as lost luggage, medical treatments, cancellation of flights and legal liability.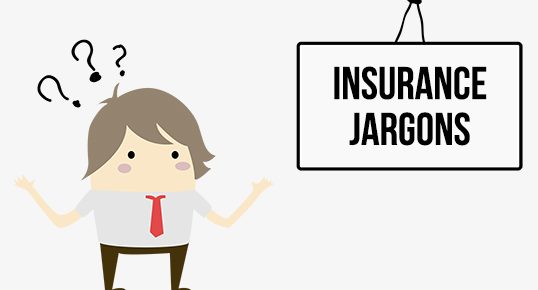 Understanding what these common insurance terms mean should help you to make a more informed decision as you research and source your insurances. If you would like to find out more, or better yet have peace of mind when it comes to the legal jargon of the insurance industry, we would love to help. Contact us here and receive bespoke, expert advice from our dedicated team of brokers.