Congratulations Schalk Van Der Merwe on being recognised as one of the insurance industries 'Young Guns' of 2018!
Each year, Insurance Business Magazine recognises 35 young professionals making their mark on Australia's insurance industry. Deemed to become the industry's most promising future leaders, it is a huge honour for Schalk to be named as a rising star amongst the impressive talent pool of insurance brokers, underwriters, business development managers and sales managers.
Not only was Schalk named an industry 'Young Gun' for 2018 but he has also been featured within the magazine, giving some insight into how he has marked himself out from his peers as a future leader and innovator of the insurance industry. Here he is…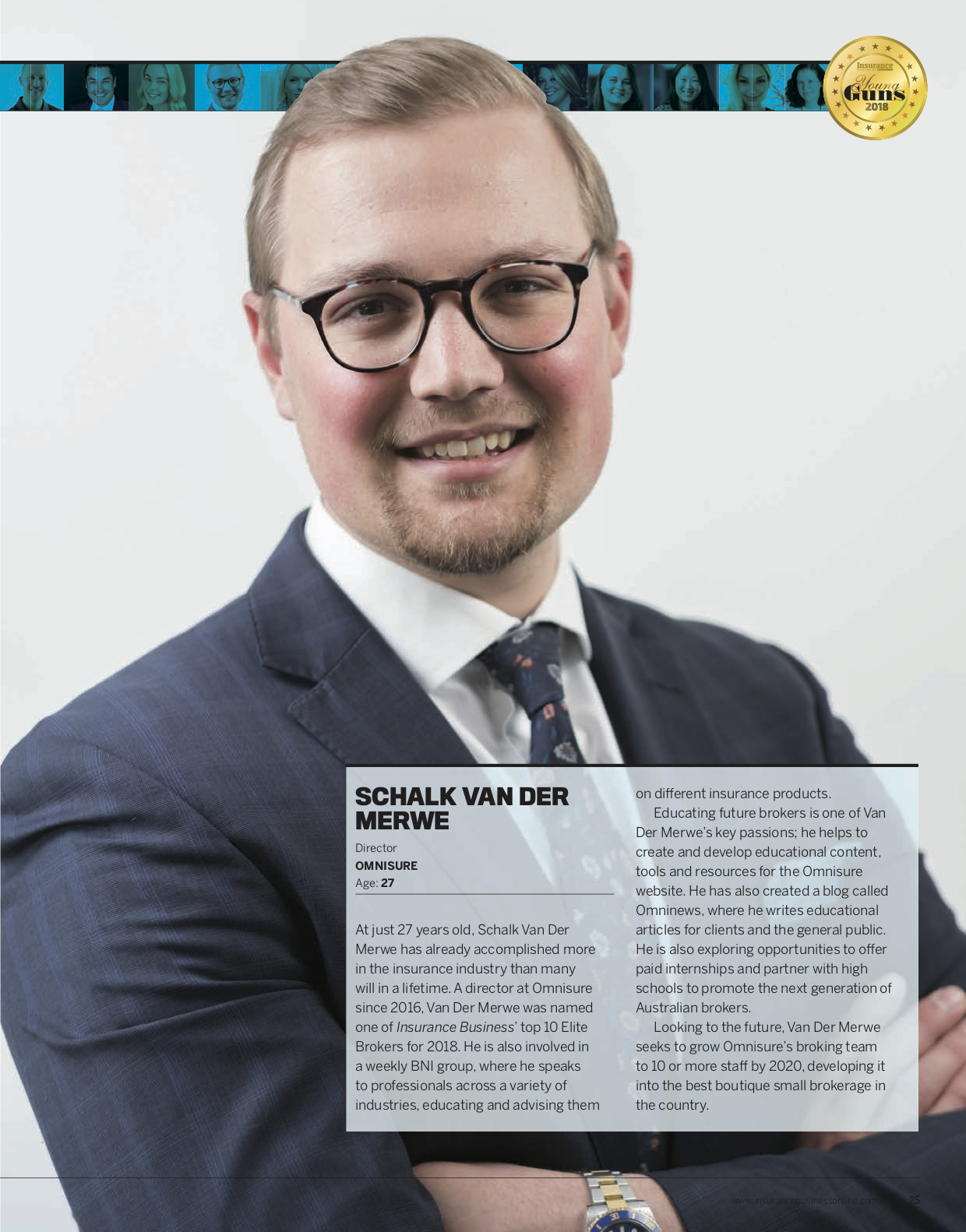 Congratulations Schalk!
To see the complete list of Australia's insurance Young Guns 2018 you can do so here.