Last Friday we had the honour of celebrating our super staff member Alana's 30th birthday!
If Alana is known for anything around the omnisure office, it's her love of celebrating birthdays. You can ask her when almost anybody's birthday is and she'll tell you off the top of her head – seriously! She is always the first to wish others a happy birthday and takes the time and care to make each one of her colleagues feel special on their special day. And so it was such a joy to take time out of a busy work day to make her birthday extra special – celebrating her friendship and all that she does for omnisure.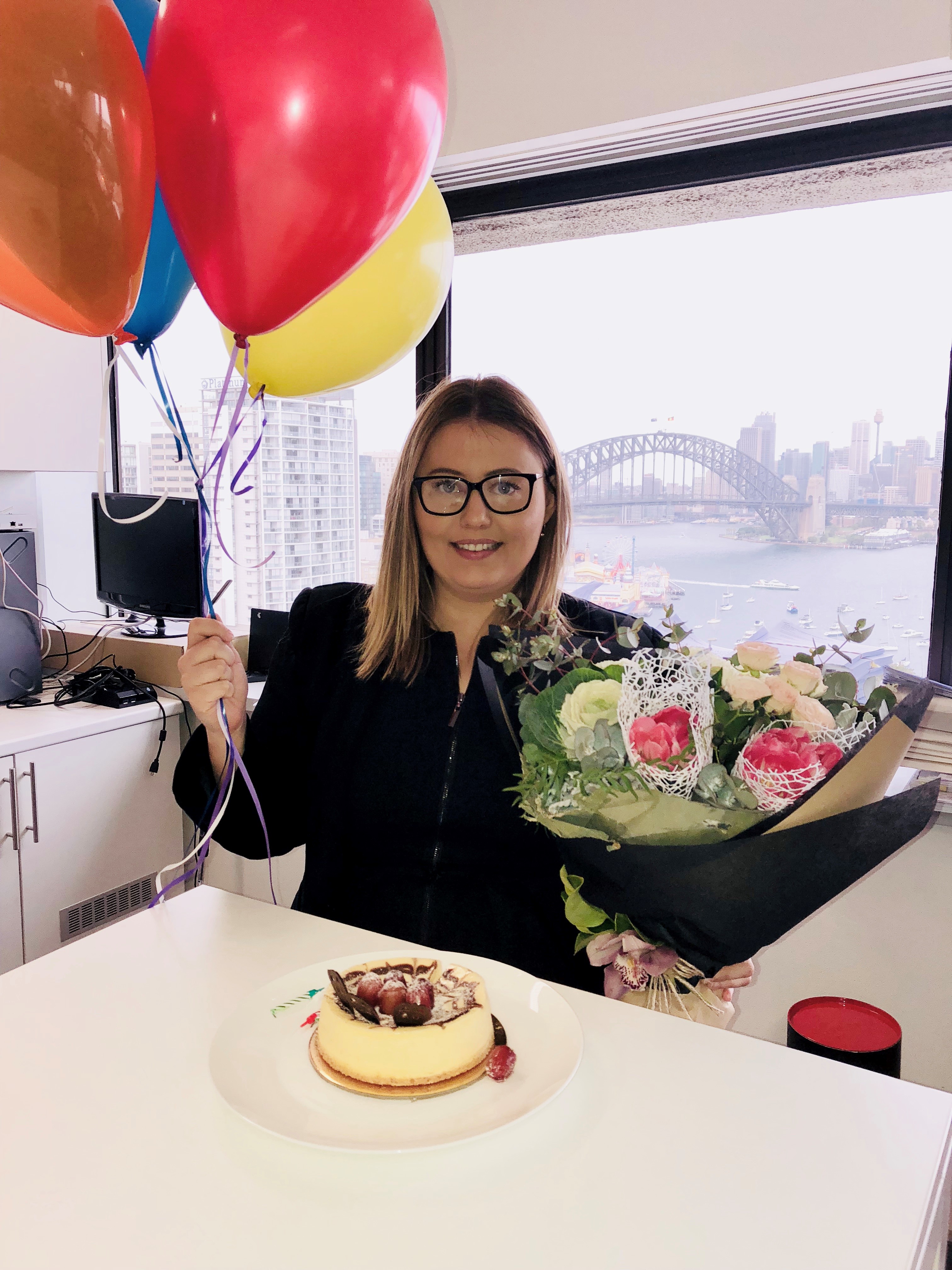 One tradition we have at omnisure is to enjoy 'birthday burgers' for lunch together from Five Points Burgers in North Sydney. If that wasn't enough we also devoured yummy cupcakes and a cheesecake! She received a big bunch of gorgeous flowers from the team, and also had a few floral/edible deliveries from friends throughout the day which was lovely. We wish you could have seen her trying to carry them all out the door at the end of the day!
If you think we could celebrate Alana over the course of just one day – you'd be kidding yourself! We're all gearing up for more celebrations this weekend alongside her family and friends up on the Central Coast.
Happy 30th Birthday Alana! You are truly a treasured member of omnisure and we look forward to celebrating many more birthdays with you.
If you haven't yet wished our dear Alana a happy birthday and would like to, send her a love letter or two to alana@omnisure.com.au