The unfolding eruption of Hawaii's Kilauea Volcano, situated on the southern end of the Big Island has destroyed 26 homes and led to a mandatory evacuation of nearby residents. However the impact on travel appears minimal, with no warning of the volcanic eruption being issued on Smart Traveller as of yet. Omnisure explains why most travel insurance policies are unlikely to cover travellers who have booked at trip to Hawaii (at this stage).
Limited impact on travel means you probably aren't covered for trip cancellation.
Due to the remote location of the Kilauea Volcano, it is primarily surrounded by residential dwellings, and so hotels and resorts are minimally impacted at this stage. Most incoming and departing flights to Hawaii are also operating as normal.
Tourists with upcoming trips to the popular destination may be concerned, and we encourage those with travel plans to Hawaii to be regularly checking Smart Traveller's website for a status alert. It is important to note that as the volcano is only minimally impacting travellers at this stage, most travel insurance policies are unlikely to cover travellers who wish to cancel following the eruption.
Most Trip Cancellation style travel insurance policies will cover natural disasters (including volcanic eruptions), however only if it impacts a traveler's plans.
Typically, policy holders will be reimbursed if a volcanic eruption causes one of the following:
Mandatory evacuation from their destination
Accommodation at their destination is uninhabitable
Flights are significantly delayed or cancelled completely. Volcanic ash is a serious safety concern for aircraft and is dangerous to breathe. Airline carriers constantly monitor the air quality for ash, knowing that they have an obligation to their passengers, employees and pilots too.
The policy holders own home is at risk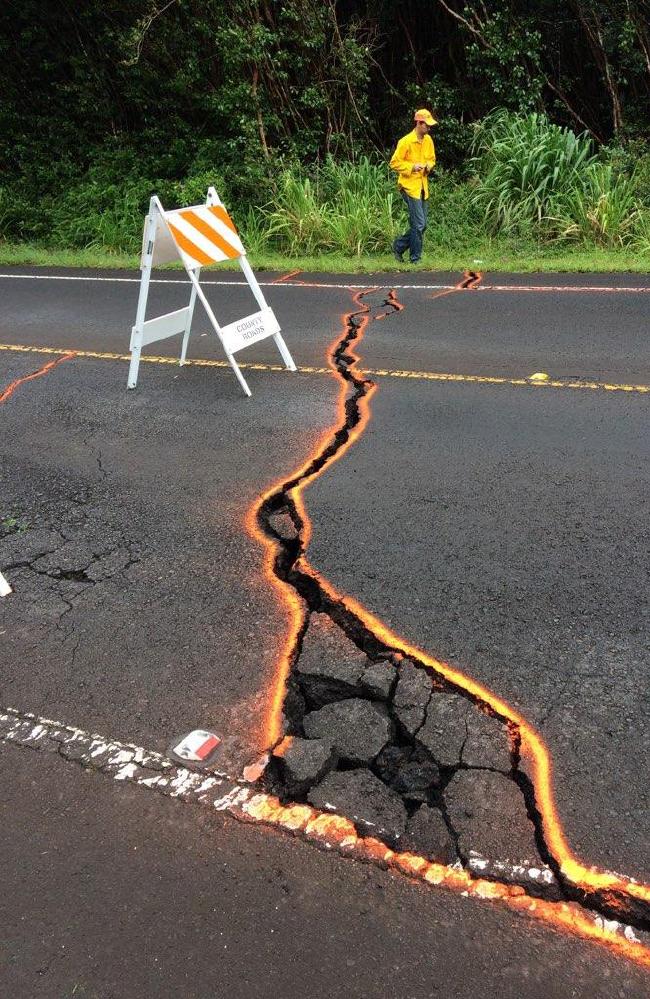 Note: Fear of Enjoyment is Never Covered.
Travelers who are simply nervous about traveling to Hawaii due to the eruption are unlikely to find coverage under a travel insurance policy. Likewise, travelers who are concerned they won't be able to enjoy their trip due to ash and other harmful emissions aren't eligible, unless there is an evacuation notice in the city/island they are traveling to.
The only way around this is for travelers to take out the optional 'Cancel for Any Reason' upgrade (yes, this will increase your premium as it is an optional extra), which will reimburse travellers for up to 75% of their trip cost.
As mentioned above, a status alert on Smart Traveller can change at any time as the situation evolves, so keep checking!
Check with your broker/insurer.
Travel insurers will issue warnings to their policy holders and on their website notifying how they will treat any claims related to the volcanic activity. It is important to note that if you have not yet taken out a travel insurance policy and intend to, the volcanic eruption will be recognised as a 'foreseen event' and therefore will not be covered. Insurers probably won't cover you if you have booked your flights and accommodation from the date the volcanic eruption began (or even began to rumble), as this is also viewed by them as a 'foreseen event'. The types of claims unlikely to be covered due to a 'foreseen event' can include flight cancellations, accommodation costs, evacuation costs, medical expenses related to the volcano (such as smoke/ash inhalation).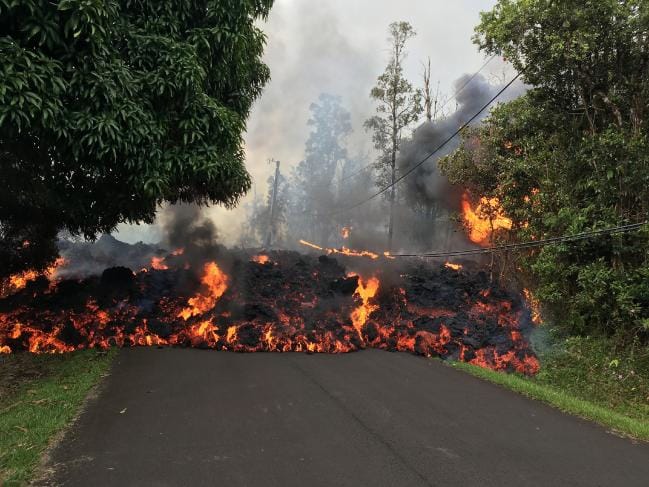 There is hope.
It is not all for nothing! If you have a trip planned to Hawaii and have taken out travel insurance, your policy should respond to any other typical claim so long as it is not attributed to the volcanic eruption. And the reality is that…
24% of all travellers experienced a loss on their most recent overseas trip that would be covered by most travel insurance policies. (DFAT, Survey of Australians' Travel Insurance Behaviour August 2016)
If you have a trip booked to Hawaii there are a few things you can do.
Review the cancellation conditions of your flights and accommodation. You may be able to get a refund if you decide not to go.
Talk to your broker/insurer about your insurance coverage. Your Omnisure broker can guide you on what will/won't be covered under your policy to help you make an informed decision.
Monitor the Smart Traveller website for warnings and status alert updates on the volcanic eruption.
We're here to help.
If you have any further questions in regards to your travel insurance policy or are thinking about taking out travel insurance for an upcoming trip, we would love to help. You can contact one of our expert Omnisure brokers here, or call (02) 9959 2900.